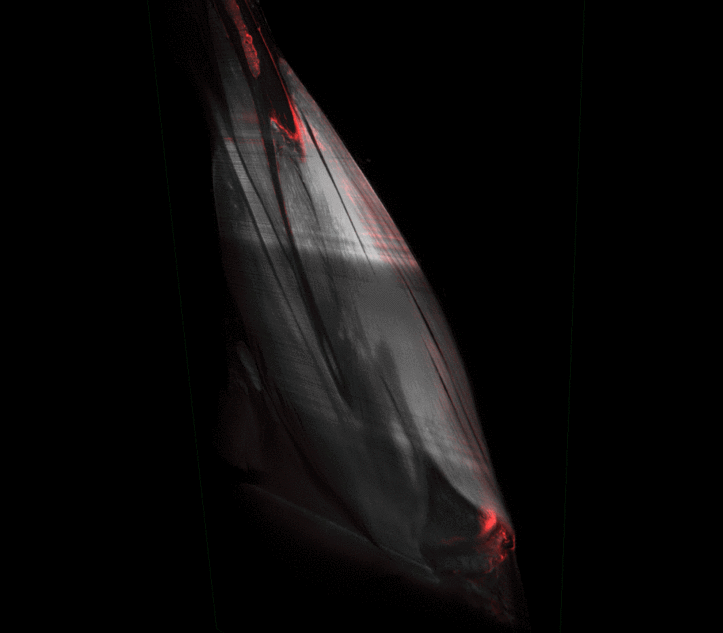 3D quantification of a fluorescent marker in rodent tissues and organs
Your Needs
:
Visualize anatomical structures in 3D
Localize and quantify a specific fluorescent marker in 3D
Preclinical study of treatment efficacy
Our Solutions
:
Light sheet microscopy after sample clearing
Robust procedure to image an entire tissue or organ at different scales
Semi-automated process to characterize structures and localize markers in 3D
General Procedure
---
Prior to sample collection by Imactiv-3D:
Sample optical clearing
In vivo labeling by infusion with a fluorescent marker of interest before euthanasia
Formalin fixation of extracted sample
---
Image acquisition:
Sample clearing
3D light sheet fluorescence microscopy with multi-position acquisition
---
Image processing and analysis:
Segmentation of anatomical structures based on auto-fluorescence information (in grey)
Quantification of fluorescence intensity within the identified volumetric structures (in red)
---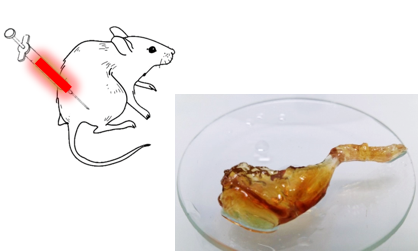 Aim:quantification of a fluorescent marker in a mouse leg with a tumor compared to a healthy one.
The auto-fluorescence signal intensity was used for the 3D identification of different anatomical structures (cortical bone, epiphysis, tumor), independently of the marker fluorescence. Their volumes were reconstructed.
The marker fluorescence intensity was measured within the identified volumetric structures and compared between healthy leg and tumoral leg.